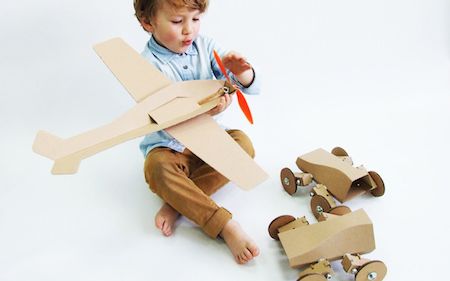 Mobile
Mobile to tekturowe zabawki do samodzielnego złożenia i ozdobienia, wprawiane w ruch za pomocą prostych mechanizmów. Uczą precyzji i cierpliwości, zachęcają do eksperymentowania, przybliżają podstawowe prawa mechaniki. Lekka tekturowa konstrukcja i prosty napęd gumkowy zapewniają absorbującą rozrywkę na każdym etapie zabawy. Niezależnie od wieku.
Łazik

36 zł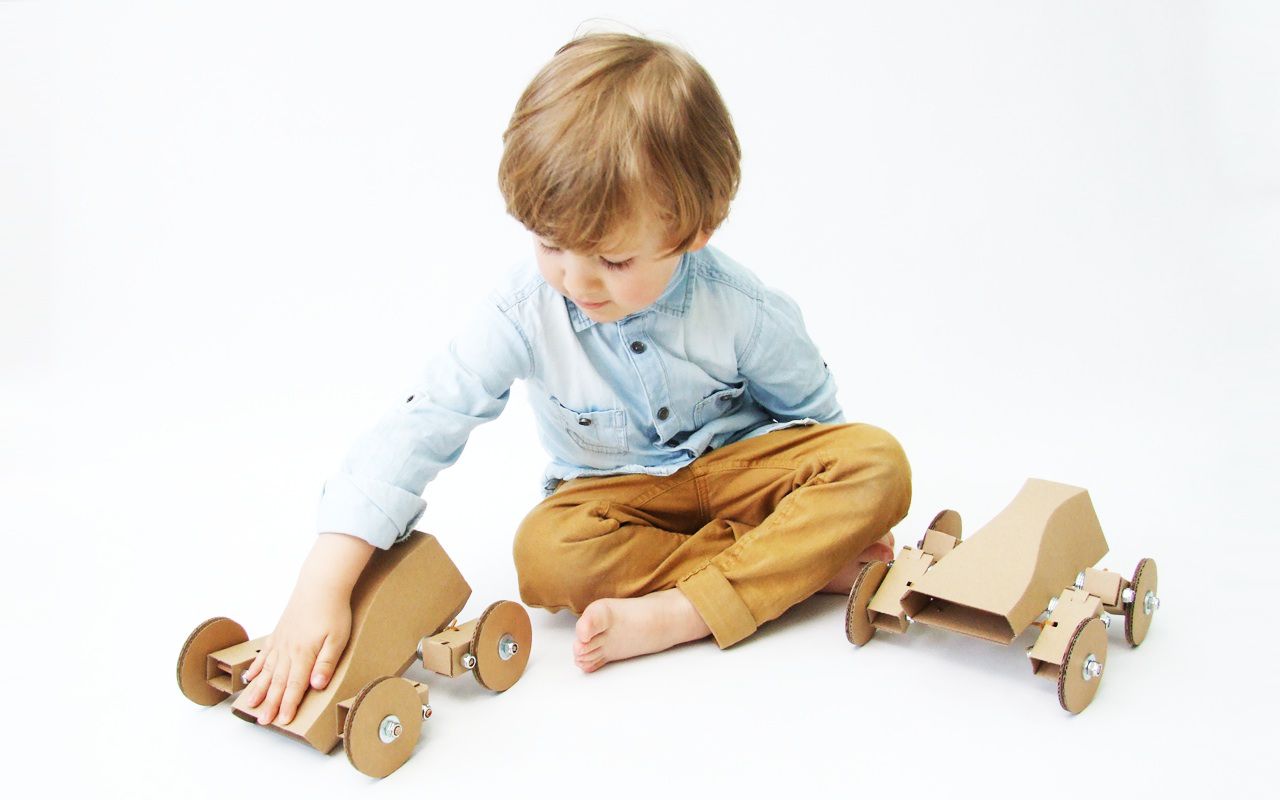 Łazik to tekturowy samochodzik terenowy do samodzielnego złożenia. Dzięki niezależnemu zawieszeniu nie straszne mu żadne przeszkody i nierówności terenu.
Zestaw składa się z: 2 tekturowych kadłubów łazika (jeden zapasowy), kompletu wahaczy, kół, osiek, narętek i gumek.
Łazik po złożeniu mierzy 20/19 cm. Opakowanie ma wymiary 26/20/4 cm.
Plane

36 zł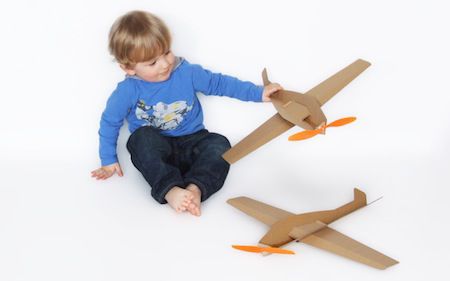 Mobile are cardboard toys propelled by simple mechanisms. The first in the series is a flying Airplane for DIY assembly and decoration. Lightweight cardboard design and simple elastic-driven engine provide many hours of engaging fun: soaring flights, airshows, air races, and acrobatics. Experiment young aviator! Wind the propeller with different force, make incisions to create flaps and check how these changes affect the length and the direction of the flight.
The kit consists of: 4 cardboard airplane wings and bodies, 2 propellers, 2 sets of screws and washers, 8 elastics.
Assembled plane size: 53x50cm.
Package size: 57x16x3cm.
For decoration we particularly recommend the Felt-tip Pens.