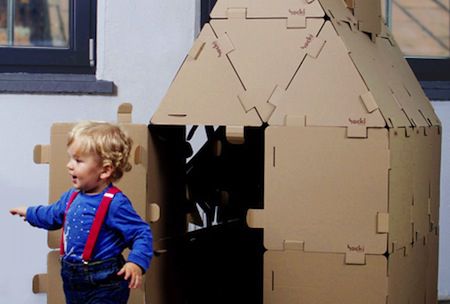 BLOCKS
Hocko are cardboard building blocks for indoor and outdoor playtime. They are designed not to impose ready solutions, but to foster creativity by avoiding too many stimuli. Although based on a simple idea, Hocko require intellectual engagement. The blocks invite cooperation and teach teamwork. Made of recycled cardboard, Hocko encourage crafting: drawing, cut-outs, and decorating.
Four types of big, flat elements allow for the creation of large 3D structures, which can contain moving elements (e.g. hinged windows and doors, mobile wings of a castle).
The blocks are packaged in a cardboard box (54x54x24cm).
---
Space Set

59 zł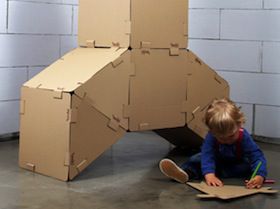 This set is ideal for a little astronaut who dreams about an expedition to a galaxy far, far away. It allows for the construction of a space base, a rocket, or a flying saucer of his or her own – in other words: all the essentials for an intergalactic adventure.
Sample structure size is approximately 110x40x130 cm.
For decoration try Solid Paint Sticks.

House Set
99 zł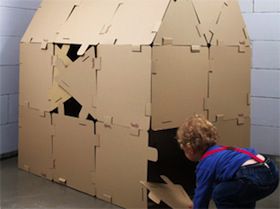 This set provides children with the materials to build their very own pad, which they will happily inhabit. Hocko adapt to the vision of the little building crew by allowing them to raise structures in a variety of shapes and sizes. Moving day with Hocko is nothing but a pleasure – just disassemble the old building and build a new one according to your next idea.
Sample structure size is approximately 80x120x190 cm.
For decoration try Solid Paint Sticks.

Castles Set
109 zł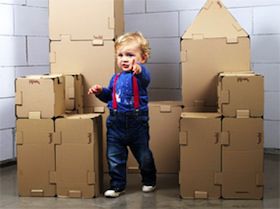 Little princesses and young knights will be delighted with this set. A stylish chateau, big gloomy castle, or imposing fortress made with Hocko will provide the emerging constructors with long hours of creative fun.
The size of the big castle is 120x100x150cm.
For decoration try Solid Paint Sticks.